In 2014, two friends joined forces to expand their passion for building dream homes and created the perfect team that Smartview Building is today. With our combined skills, we have the reliability, expertise and knowledge needed to achieve your individual lifestyle needs and complete your new custom home, extension or renovation. 
Smartview Building is dedicated to delivering a personalised service to our clients at every stage of the project. Building your own custom home takes a lot of planning, can be stressful and means a lot of decisions. Our team will work closely with you to ensure there is honest and open communication, a detailed process, accurate scheduling, and a dedicated building team to complete your custom home. Our in-house designer will help guide and support you through the process, giving you the reassurance that your new home will not only be a quality build but will also look amazing and reflect the vision and style you have always dreamed of.
Hi, I'm Paul Smart, Managing Director.
I project manage and coordinate the Smartview building team and our clients and I'm committed to all of the organising! I love it, I consider myself enthusiastic and motivated about all aspects of the industry which I have been a part of for over 20 years.
I have a wife and three kids who keep me focused to build a brand which is complimentary to the industry, that provides clients with a customised experience and that is the complete package.
I am passionate about delivering quality built, beautiful custom family homes to our clients with transparent and honest communication. I really enjoy being there every step of the way and making the process as stress free as possible for our clients to help them achieve a home they can fall in love with.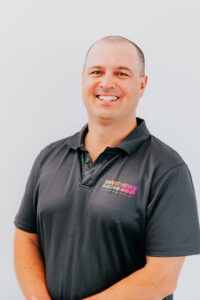 Hi, I'm Dan. I manage the building sites and lead our team of staff, suppliers and subcontractors.
With over 25 years experience, I have always been passionate about building since I was a kid and I love the residential industry. You will normally find me with my nail bag on making sure everything onsite is executed to the highest possible standard.
Quality assurance in the homes we build is a huge priority to me. I consider myself a respected tradesman who takes great pride in my craft. I love the challenge of creating custom homes and being innovative in everything we do. As a family man with three kids, the most rewarding part of the process has to be handing the keys to a family, knowing we have made their dreams a reality.